How can I buy a Meer Hout?
The purchase process is very simple, you just have to see the product you like, select your size, add to the cart and already in the cart, click on finish purchase, fill in your data and that's it!
If you are a registered user and have accessed your account, it is not necessary to fill in your billing information, if you have already provided us with it before, we will do it for you ;-P
Is it safe to shop at this store?
Yes, we have installed a security certificate on our server so that all personal data and bank card numbers are encrypted.
What payment methods do you accept?
We accept all major credit and debit cards such as; Mastercard, Visa and American Express. At Meer Hout we take information security very seriously so we comply with security standards in terms of information processing. We do not store any of your credit or debit card details that you use to pay for a product. When the order is processed, the card details will be transmitted in a totally secure and encrypted manner to the payment platforms we work with, which will be responsible for carrying out the transaction with the bank in compliance with the most advanced requirements in terms of security in commercial transactions over the Internet.
Can I return part or all of my purchase?
Yes, just let us know the product you want to return along with the order number at
hola@meer-hout.com
. If you tell us the reason for the return we can continue to improve our services and products, so your reason is very important to us.
How do I know what my size is?
Very easy, we have a chart where you can see the measurements of our sizes, you just have to measure your foot in centimeters and you will know what size it is. You can see the chart in the Size Chart
I made a mistake when putting my data during the purchase, can I modify it?
If you have realized that you have made a mistake while entering your personal data during your purchase, please write to
hola@meer-hout.com
and tell us about it. We will modify them as soon as possible.
I have not received any email with the purchase confirmation, is everything correct?
Once you have placed your order and confirmed your payment, we will send you a confirmation of your purchase to the email you have provided us with, in which you will find an order receipt attached. If you don't find it in your inbox, remember to check your spam folder or "promotions". If you cannot find it, write to us at
hola@meer-hout.com
so that we can provide you with a copy.
How do I request an invoice?
Once the payment of the order has been made, you will receive an email with the invoice and the invoicing data that you have previously provided us with. In case you have checked in spam and still not received it, please contact us at
hola@meer-hout.com
including the order number to easily locate it, and we will send you a copy of your invoice.
Can I cancel my order?
If for some strange reason you must cancel your order once the purchase has been made and confirmed, write to us at
hola@meer-hout.com
and we will proceed to cancel your order, reimbursing you 100% in the following days, unless the order has already been shipped. In that case, please refer to the section on returns.
Does it cost me anything to send it?
While the free shipping campaign is in effect, we will offer you 48-72 hours of free shipping. Once this campaign has expired, if you make a purchase of more than 120 euros, in products without counting the price of transport, we will pay for the 48-72 hour delivery, this promotion is only valid for the peninsula. If the purchase is less than 120€, you will have to pay the shipping fee before making the purchase.
Shipments to the Canary Islands, Ceuta, Melilla and countries outside the European Union may be subject to customs payments. These taxes vary and are required by local authorities, we cannot know their amount, so they will be your responsibility. Please note that if necessary, you must pay import duties when invoiced by the national authorities.
How long does it take to deliver an order?
If your Meer Hout products are destined for Spain Peninsula, you will receive them between 24 and 72h, although for prudence we usually give a maximum delivery time of 5 days. Please note that the transport company does not ship on weekends. If your destination is outside the peninsula: the delivery time will be from 7 to 14 days.
If they don't fit my size or color, can I change them for others?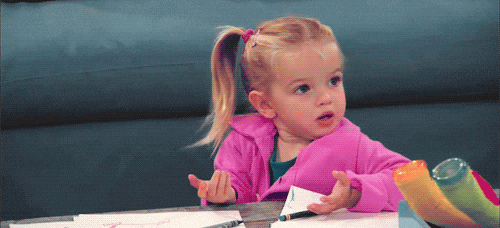 What kind of question is that?! Of course you do, just follow the steps in How to make a change.
We remind you that you have 14 working days to change or return your order.
What is the deadline for exchanges and returns?
You have 14 business days from the time you receive your order to make your return or exchange.
If I have requested a refund, how will the refund be made?
The refund is made directly to the bank card with which you paid for your purchase, within 14 days of receiving the returned shoe in our warehouse.
What happens if the pair I exchange or return is used or in poor condition?
Unless your exchange or return is due to a manufacturing defect, if on exchange or return we detect that your item is used or in poor condition, the return will not be accepted.
Do the Meer Hout have any guarantees?
When you purchase any product from https://meer-hout.com/en/ you will have a period of 14 days from the day we deliver the product to return or exchange it without giving any explanation. On the other hand, in addition to the 14 days to return the product and in accordance with the Royal Legislative Decree 1/2007 of 16 November, which approved the revised text of the General Law for the Defence of Consumers and Users, we will be liable for manufacturing defects that become apparent within two years of delivery of the order. In the case of observing any defect, you must inform us as soon as possible after you observe the anomaly, informing us in an email to
hola@meer-hout.com
of your order number and the problem observed. Our warranty will cover manufacturing defects. Defects or damage caused by external factors (accidents, wear and tear, misuse, improper handling of the product) are therefore excluded, as are products whose original shape has been tampered with, altered or repaired by the customer or by third parties not authorised by us.
I have another question that does not appear here or I want to make a suggestion. Can I contact you?
Of course! We will be happy to answer all your questions at
hola@meer-hout.com
. We'll get back to you as soon as possible.